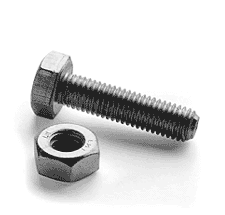 If you are an owner of a Riley system you will be aware that our equipment is inherently reliable. In addition to this reliability, we aim to respond to any request for spare parts within 24 hours. These two factors combined, result in the very low down time figures experienced by our customers.
After a system has been installed, the list of recommended spares for that system will be issued. We strongly recommend that a number of key components are held in stock.
We also offer a "System Healthcheck" initially, a number of months after the system is commissioned. The equipment will generally be inspected and tested for functionality / performance. At this point, our system engineers can review any teething troubles or maintenance queries which your factory personnel may have with the line and propose actions which can be taken to improve line efficiency. Similar checks can then be carried out at periodic intervals, ensuring the system operates at maximum efficiency for many years to come.
Our existing customers have found this service most worthwhile.
To inquire about parts, please use the form which can be accessed via the button at the top of this page. You may also contact us by phone or fax, details can be found under "contact us".
If you require a service visit or healthcheck, please contact us via phone, fax or email.